10 Of The Best Tech Gadgets For Father's Day
Our top tips for the tech gadgets that'll make perfect gifts for Father's Day
So, this Sunday (21st) is Father's Day – you didn't forget, did you? Ah shucks. Your poor pop.
Well, luckily for your forgetful self, TechWeekEurope is here to help you out of this sticky situation. Here, for your browsing pleasure, are some top tips regarding tech gadget gift ideas for your dear father.
Syma X5SC Quadcopter HD Camera
Now this is pretty swish: a quadcopter – which is surely one-up from a toy helicopter – complete with a 720P HD camera to film and take photos of what it sees in flight. What dad wouldn't want a gadget as cool as this? The latest feature to be added to this newest offering in the extensive Syma range is the daunting/intriguing (delete as applicable) 'Headless Flying Function', which switches up its sense of direction (which you still control) to add an extra challenge to mastering how to fly the quadcopter. Could end in disaster/hilarity/a lost quadcopter.
Fire HD7
If, somehow, your dad has yet to get his hands on a tablet, then a Fire HD7 may be an excellent starting point for his handheld journey. Equipped with a 7-inch HD display (hence the name), Wi-Fi connectivity and front and rear cameras, it's an excellent gadget to lose hours of your life to. Watch movies, surf the web, play games, store unlimited data in the device's Cloud Storage service – and that's just the tip of the iceberg when it comes to the Fire HD7's impressive capabilities.
Multi Charger – 6 in 1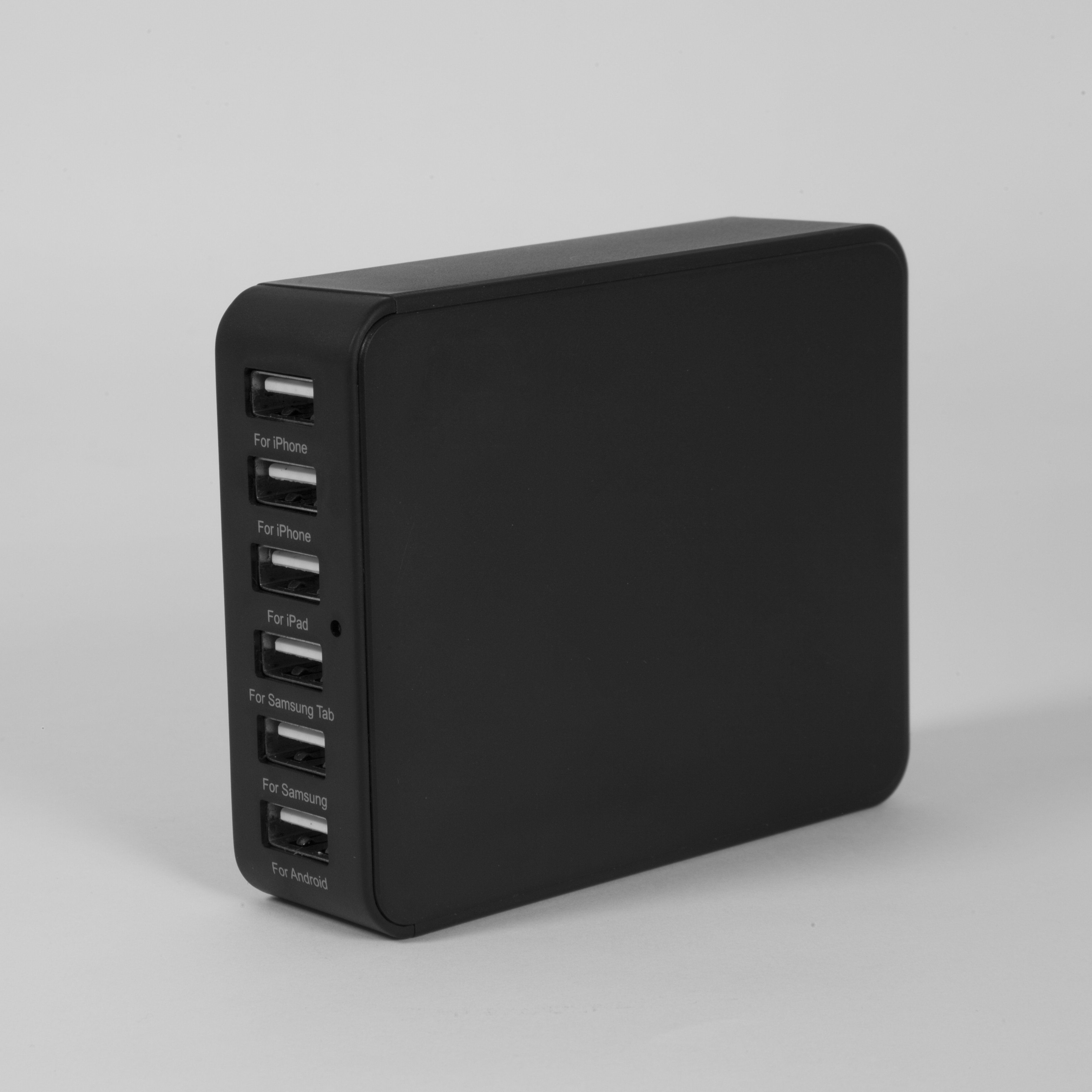 This is the kind of gadget that you'll be using every time you go to see your dad, as it offers an excellent power source for up to 6 USB-connected devices to charge simultaneously. Perfect for the father who already has a ton of gadgets that he loves using – plus, its ability to detect a device in order to determine the fastest possible charging speed is a particularly sweet added bonus.
FitBit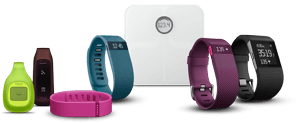 Perhaps your padre is something of a fitness fanatic. In which case, the FitBit is an ideal piece of kit to help his work-out. Tracking fitness and movement wirelessly for as long as the user has it on their wrist (so they can wear it when both exercising and generally on-the-go), it can provide all kinds of stats on distance, speed and calories that'll help your dad draw up and reach his own personal fitness goals. There's a whole range of colours and types of FitBit to decide on, so you'll be sure to find the right one for your father's needs.
Ion Audio Max LP Player
Reunite your dad with his beloved vinyl collection with this excellent LP Player from Ion Audio. An all-in-one turntable with a stereo speaker, it also connects rather marvellously to a computer (via USB) to enable the conversion of old records into digital music files, which you can then transfer onto your iPod/MP3 player of choice. Working with 33 1/3, 45, and 78 RPM records and equipped with a headphone output for private listening, this is an ideal gift for the music-loving dad in your life.
Celestron 21061 Astromaster 70AZ Refractor Telescope
This entry in our list wins the award for the gadget with the longest title, but don't let its complex choice of titular nomenclature put you off. If your dad has ever expressed an interest in, or attempted teaching you about, constellations and that big ol' universe out there – or if you think he'd like a new hobby – then investing in a telescope may be just the gift to invest in this Father's Day. This is a well-rated piece of equipment from Celestron, which has a quick and easy no-tool setup and a pan handle, Alt-Az control with clutch for smooth and accurate pointing. The product description even claims that it's "easy to see the moons of Jupiter and the rings of Saturn," which is pretty darn cool.
Hyper Pet K-9 Kannon Tennis Ball Launcher
Yes, it's a gadget. Of sorts. If your dad is a dog-owner, then they'll find hours of fun – almost as many as their dog – playing with this tennis ball launcher from Hyper Pet. No longer is playing fetch with their beloved pet going to cause pulled arm muscles or bad backs: the K-9 Kannon, once it's loaded and the trigger is pulled, fires a ball up to 75 feet away for a dog to chase. It's also hands-free in terms of pick-up: simply place the barrel of the Kannon over the tennis ball to load it back into the slot. No more dog slobber on your hands!
PowerUp 3.0
Remember paper airplanes? Your dad most likely will. The possibilities of modern technology have added another dimension to the fun of this classroom pastime, as you can control and maintain the flight of your paper airplane through the medium of your smartphone and a smart module. Insert the latter onto your airplane, and then allow technology to wave its magical wand to let your plane fly for up to 10 minutes. The smart module has a £40 price, though the app to control it is free to download.
Konig HAV-TR900BL Portable Retro DAB Radio
The radio-listening dad will certainly appreciate this vintage-style DAB radio made by the good people at Konig this Father's Day. The excellent digital radio reception, aux input (to enable the playback of music from your smartphone/MP3 player) and suave, dial-centric design will take your dad back to the good ol' days of… well, whenever they were born 'n' raised.
Zepp Golf 3D Swing Analyzer
A little on the pricey side, but if your father is an avid golfer (and adept smartphone user) then he'll adore this particular gadget. "A revolutionary training system that helps you analyse and improve your swing" is the claim that Zepp makes about their product's capabilities, and, to be fair, it's a truth: simply attach the device to your golf glove, and it'll provide you with instant, 360-degree feedback on your swing on your iPhone, iPad or Android device through its advanced motion-capture technology. A slightly better gift this Father's Day than a putt return machine, no?
Read also :