10 Of The Best Smartphones For Business
Take a look at the best smartphones for business with our top ten choices including Apple, Microsoft, and BlackBerry
Let's not beat around the bush: the ownership of a smartphone is pretty much essential in the workplace in 2015. But whilst features such as cameras, music players, and disgruntled avian-based games are all appealing aspects of the experience, it's most important that, when choosing between the best smartphones for business, it works around you and your needs, rather than vice versa.
With such a crowded market, it's easy to get lost when making such a decision. Here to soften your woes, however, are our ten choices of the best smartphones for business.
1. Blackberry Classic
Once the undisputed behemoth of the business mobile, Blackberry has lost considerable ground in recent years to its new competitors. However, it's still considered perfectly credible by many in the business world, and its latest release will be a popular choice amongst those who inhabit said world. Retaining its renowned QWERTY keyboard and professional black sleek, it's a highly-functional smartphone that harks back to the halcyon days when Blackberry reigned supreme.
2. Samsung Galaxy Note 4
Marketed as "the most refined Galaxy experience to date", Samsung's leading smartphone is certainly set up to aid you in business. Featuring a stunning 5.7-inch AMOLED screen for you to scribble notes on using the accompanying S-Pen (which is touted as "the most authentic pen experience" yet), its power and performance make it the perfect aid to completing daily tasks whilst on the go.
3. iPhone 6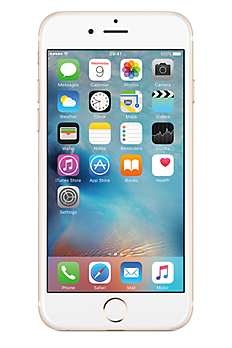 Widely considered to be top dog in the smartphone game – unless you've a particular allegiance to Android or Windows (or an antipathy towards Apple), that is. Strong hardware, leading specs, and an inimitable design are all present and correct, and with the very handy Microsoft Office suite now available for download on the App Store, business documents can be created, edited and viewed whenever and wherever you happen to be.
4. HTC One M8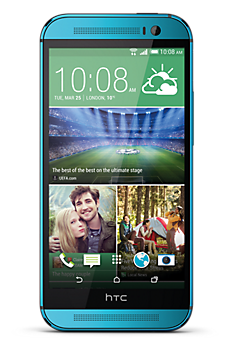 Recently released to rapturous acclaim, HTC's latest device could very well live up to its name as your new best friend. Improving on the already stunning HTC One through advances in speed and design, the One M8 can be the perfect business companion. Sleek in form and packing an array of features that'll more than enable you to email, browse documents and communicate, this may be the perfect business alternative to the iPhone.
5. Nokia Lumia 1520
Another common alternative to the iPhone, Nokia's Lumia 1520 is an attractive, Windows-run device that could certainly appeal to those in business. With Microsoft Office already built-in, it's ready-made for work. And with further applications such as Microsoft Exchange, Office 365 and Lync also featured, as well as enterprise-level security, you can be safe in the knowledge that, in a Lumia 1520, you've bought a productive and smart device.
6. Moto X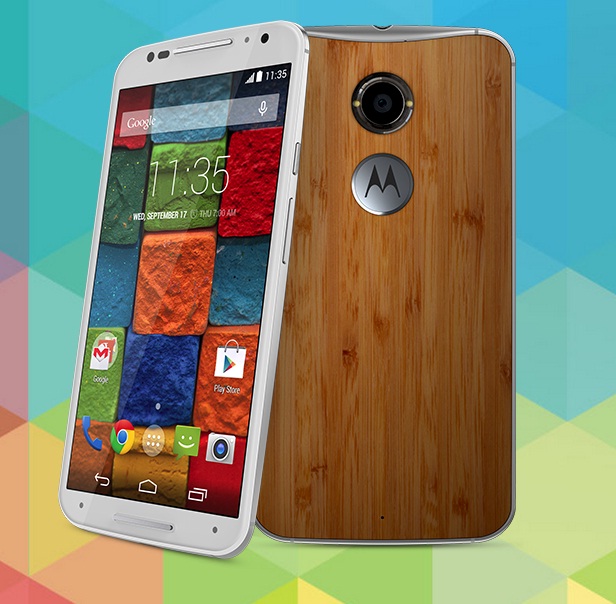 The second generation of this Android-powered device was released back in September to much acclaim from tech critics. Its overall functionality translates well into the business world, with an emphasis on productivity and performance making it a fine choice for the busy professional. Sizing up at 5.2-inches and valued at half that of some of the other leading smartphones on the market, this new version of the Moto X could be an excellent and cost-effective choice for your new work phone.
7. OnePlus One
Perhaps the least well-known device on this list – for now at least – Chinese smartphone start-up OnePlus have manufactured a product that has got an awful lot of people talking. Powered by Android, the rather unimaginative name is perhaps its weakest point: its sleek black design carries a highly professional edge, whilst its features are up there with the very best when it comes to summoning productivity from the user. It also carries an air of exclusivity: presently you can only get your hands on one by invite-only, making it all the more tempting.
8. Google Nexus 6
Google's flagship smartphone is a 5.9-inch show-stopper: its alluring display, impressive range of specs and eye-catching design is sure to fly off the shelves over the new few months. Business-wise, it's boosted by the presence of Android's Lollipop 5.0 OS, which will expedite your productivity like nobody's business whilst on the go. It's also supported by an excellent battery life that won't let you down in those crucial moments.
9. Sony Xperia Z3
Business-ready is a fitting term for this smartphone, particularly as it's an area that Sony are keen to emphasise when it comes to promoting this device. Stocked with a plethora of productivity apps – such as Xperia Email, Contacts and Calendars, as well as access to the Android store – and bolstered by its battery STAMINA mode to maintain its vivid display, the Z3 will suit your business needs down to a tee.
10. Motorola Droid Turbo
A surprising addition, perhaps, but this smartphone's emphasis on performance makes it a fine choice for the office. Android-powered, it enjoyed an upgrade to Lollipop 5.0 ahead of its competitors late last year, putting it in good stead in terms of the respect that it commands in the market. Boosted further by an extra-long battery life and a near-blank slate of an interface (i.e. very few pre-installed apps) for you to download the apps that you want onto it, the Droid Turbo is a fine candidate to become your new business partner.
Take our smartphone quiz here!
Read also :