Top 10 iPad Apps For Christmas
Fill your iPad with the best apps on the iOS App Store
The number of apps available on Apple's App Store can be overhwhelming, but with this list TechWeekEurope cuts through the junk to find the best iPad apps available this Christmas. Ranging from games to photo editors to cloud storage apps, this list is a must-have guide for your iPad.
Microsoft Word – Free

2014 was the year we finally saw Microsoft bring its Office suite to the iPad. Microsoft Word is a great port of the original and one of the best productivity/word processing apps out there for iPad currently.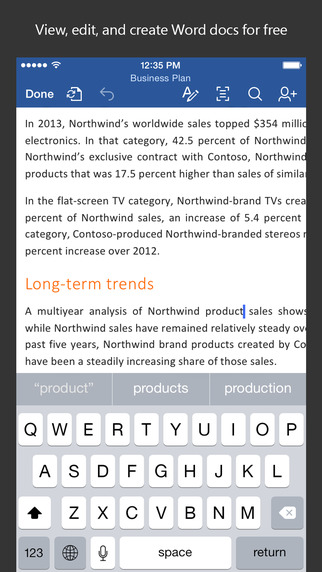 Lookout – Free

Lookout is one of the best apps out there for protecting your iPad from data loss, theft, and other threats. Just like Apple's Find My Phone feature, Lookout can help you track down a missing iPad, remotely wipe any data, and even sound an alarm if your iPad is nearby on silent.
Adobe Photoshop Touch – £6.99

This app is as close to the real desktop Photoshop you're going to get on an iPad. Adobe's tablet offering comes with many of the desktop tools such as selection tools, colour adjustments and layers. There's even a plethora of user tutorials and AirPrint support.
Flipboard – Free

For reading the news on an iPad, it doesn't get much better than Flipboard. The cool and intuitive interface means you simply 'flick' through the news pages of whatever sections you like such as Technology, Science, or Sport. You can even subscribe to your favourite magazine or newspaper titles, and save some reading for later.
Monument Valley – £2.49

One of the biggest indie gaming hits of 2014, Monument Valley is a platform puzzler which manages to be both beautiful and challenging.
Google Maps – Free

Yes, it's not Apple maps, but Google does hold the monopoly on an accurate, free, and reliable map service. Turn-by-turn voice navigation and impressive Earth/Satellite functions are a highlight.
Dropbox – Free

There's not many better ways of syncing your documents across multiple devices than with Dropbox's iPad client. You can preview all sorts of file types and save to the cloud anytime, anywhere.
Notability – £1.99

For quick note taking with an authentic pen and paper aesthetic, looks no further than Notability. The responsive features and zoom functions lets you add all the detail, and you can even import document such as photos and voice recordings.
Sky Guide – £1.49

Just by sweeping your iPad over the night sky, augmented reality gives you live dtails of starts, satellites, and constellations in the iPad camera's view. Even if it's a cloudy night, the app is brmming with information and guides about the universe around us.
YouTube – Free

Surely the mainstay of any tablet, Google's YouTube offering for the iPad is clear, succinct, and is made all the better if you have a retina display to watch videos on. If you have AirPlay, you can stream the videos straight over to your Apple TV.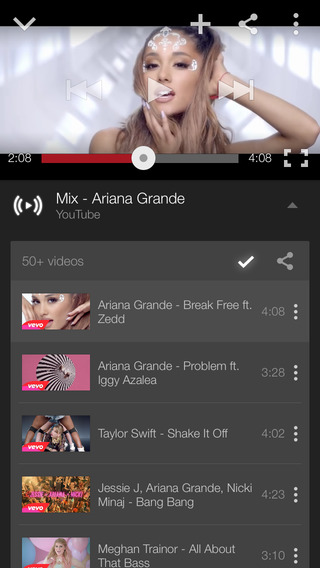 Read also :